Primo Grill Product Line
An oval smokes a round every time. The invention of the wheel has nothing on the patented Primo Oval design. Here are all of the grills Primo has to offer.

How Many Are You Grilling For?
View all Grills below
Tailgating & Camping2 - 4 People
Backyard Family Grill5 - 10 People
Large Gathering10+ People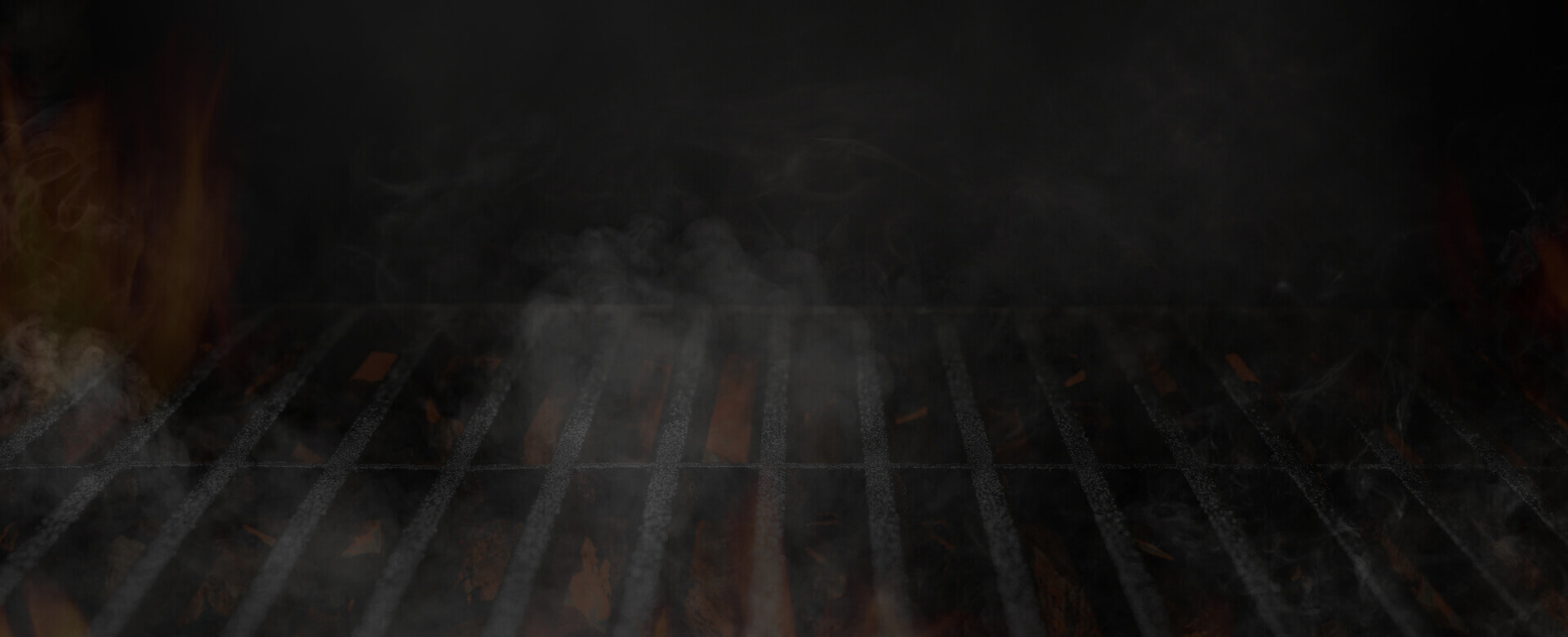 Why Go Primo?The Science Behind Primo's Patented Oval Design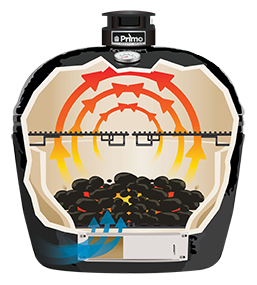 1
Grilling & Searing
Direct Cooking | One Zone
Use this configuration for grilling meat such as steaks, chicken breasts, or any foods that benefit from cooking directly over the charcoal fire.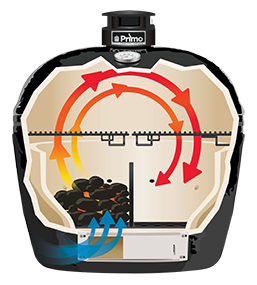 2
Grilling & Roasting
Direct & Indirect Cooking | Two Zones
Use direct and indirect cooking zones to grill meat on the direct side, while roasting tender foods like seafood and vegetables on the indirect side.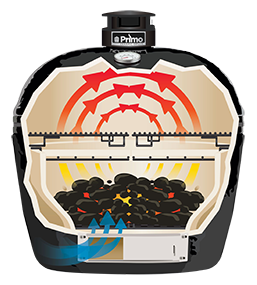 3
Baking, Roasting & Smoking
Indirect Cooking | One Zone
Use this configuration for indirect cooking such as an oven or smoker. Cook at low to medium temperatures for baking pizza or smoking meat. (Heat Deflectors/Racks Required)

Where to Buy