Primo Ceramic GrillsRound Charcoal Primo
About this Grill
Our traditional Round Charcoal Primo offers the same quality ceramic in a round cooking area. Grill, bake, roast, or smoke any food.
Select from multiple installation options to find the best fit for you! Choose from a Primo cart, cradle, table or All-In-One package to complete your grill purchase. The All-In-One package comes with the grill head, an ergonomic handle, cradle stand, side tables, ash tool, and grate lifter.
Grill Specifications
Cooking Area:280 sq in. | 1,739cm2
Temperature Range:151 - 850 F+ | 66C-
Grilling Capacity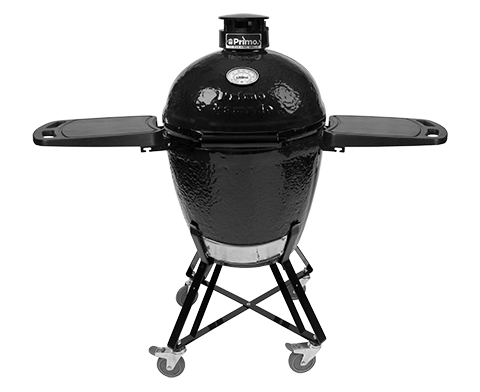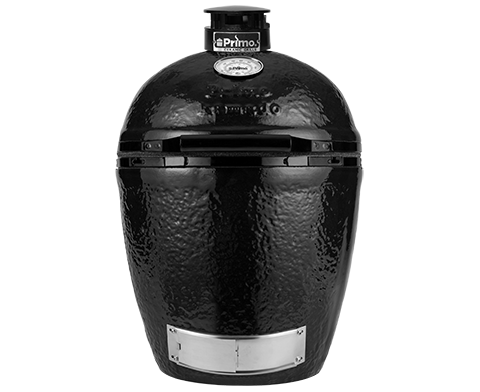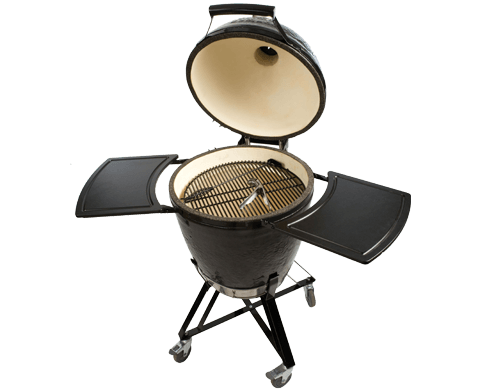 What You'll NeedEverything You Need for Your Grill
All In One
Everything you need to get started in one box!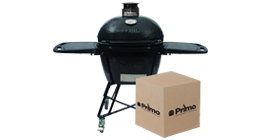 Carts & Tables
Hand-made tables that are designed for durability and beauty.
Accessories
Primo offers a wide variety of accessories so you can ensure your food tastes great!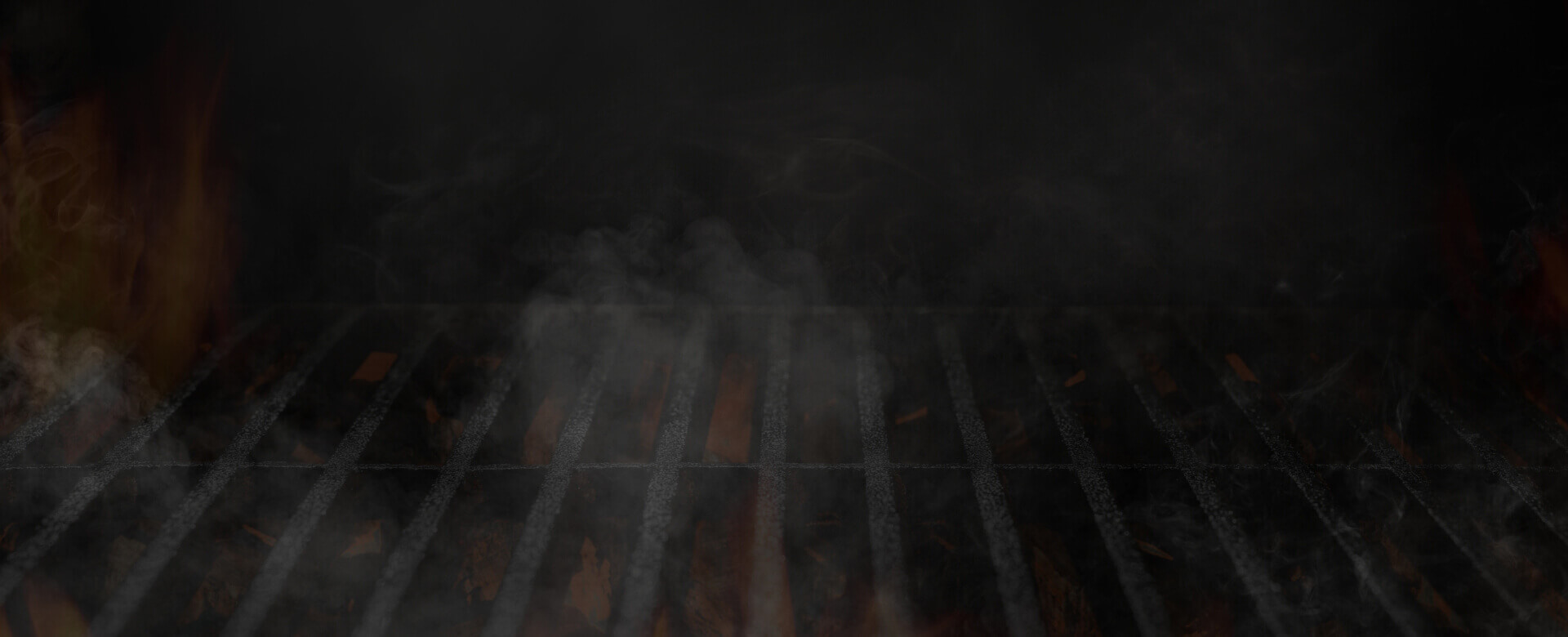 Why Go Primo?The Science Behind Primo's Patented Oval Design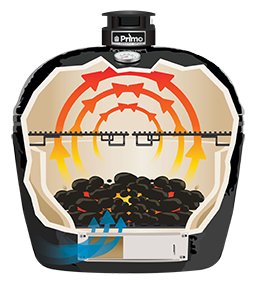 1
Grilling & Searing
Direct Cooking | One Zone
Use this configuration for grilling meat such as steaks, chicken breasts, or any foods that benefit from cooking directly over the charcoal fire.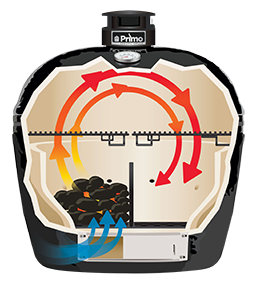 2
Grilling & Roasting
Direct & Indirect Cooking | Two Zones
Use direct and indirect cooking zones to grill meat on the direct side, while roasting tender foods like seafood and vegetables on the indirect side.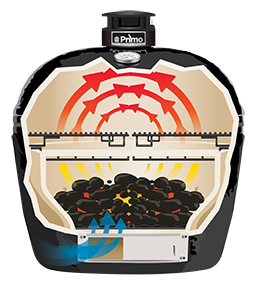 3
Baking, Roasting & Smoking
Indirect Cooking | One Zone
Use this configuration for indirect cooking such as an oven or smoker. Cook at low to medium temperatures for baking pizza or smoking meat. (Heat Deflectors/Racks Required)

Where to Buy