Merry Graham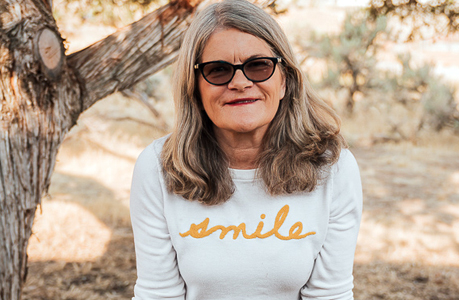 I was delighted and intimidated after setting up my Primo Oval XL! As an award winning competitive cook, I'm known for my cooking skills along with the nickname of Grilling Grandma. However, I never smoked meats and vegetables on my own! Some will find that crazy to believe, because I travel with #SocialFeasts influencers who are ultra-talented grill masters. But at the camp site and at home, someone was always stepping in to build the fire or control the temperature.
Surprisingly, I did not smoke or grill on the Primo Ceramic Grill the day I opened the box. For a few days, I nervously watched every Primo video and read all I could on smoking meat. Could I learn how to smoke meat as a Grandma?
I waited until everyone was off my turf so I could light the Primo and regulate the heat by myself. I was determined that Grilling Grandma could become Smoking Grandma! As I lit the fire, I was shocked how easily the Primo Lump Charcoal ignited…the very first time! Two hours later, the tastiest smoked spatchcock chicken was plated, and I waited for my tribe to return so I could brush the charcoal off my apron and look like a Primo pro! Many cooks later, I sparkle when I share how much I love grilling and smoking on my Primo Oval XL! Let me say it in Grandma terms, I absolutely adore my gorgeous Primo Ceramic Grill! Every dish I smoked turned out moist, flavorful, and rave worthy! So rewarding….and so easy!
Follow Merry Graham