Quinton Soto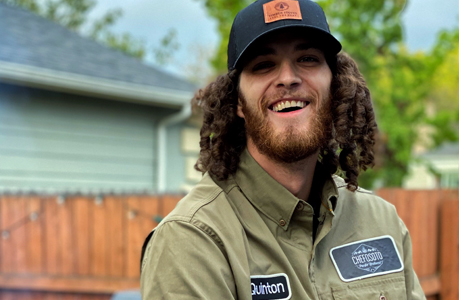 I'm a barbecue enthusiast and Primo is the way to go. I loved cooking as a young boy, and as I got older my love for barbecue and smoking meats grew stronger and stronger!
My family is big and we all enjoy a nice weekend barbecue.. I mean who wouldn't? It's such a great gathering place and it really brings friends and family closer together… literally! Not only is spending quality time with my family important to me but I'm proud to own a Primo Ceramic Grill to provide exceptional flavor to any event.
There is so much to love about the Primo and some of my favorites are the continuous consistent temperature it holds. Whether it's for small 1.5 hour cook or a 16 hour cook, the Primo can handle it. There are quite a few accessories to elevate your cooking experience - extension racks, rib racks, pizza stones, etc.
I have used quite a few grills and smokers in my lifetime and I can honestly say Primo is 1st on my list. Just the versatility and everything it has to offer will have me a fan for a lifetime. I cater and do local pop-ups here in my local home town and I'm excited to bring my Primo to the table. Look out Salem, here we come!
Follow Quinton Soto