Don Marco's Barbecue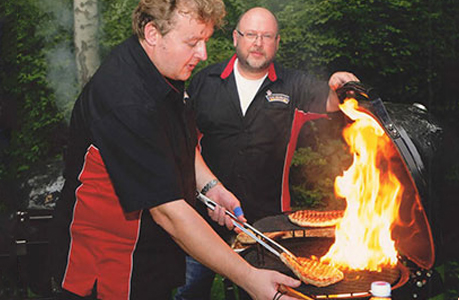 Marco Greulich from Germany
I am a passionate barbecuer from Germany and started to cook serious American style barbecue almost 20 years ago back when it was still totally unknown over here.
My competition career started in 2007 when we won the German BBQ Championships for our first participation. We took that trophy home two more times in the following years. We even won the 2008 WBQA World BBQ Championships in Belgium, and made 2nd place at the 2011 WBQA World BBQ Championships in Germany.
At the 2009 Jack Daniels Barbecue Invitational in Lynchburg, Tennessee we made a first place in a category with 179.8 of 180 possible points, of course cooked on a Primo Oval XL. From 2012 on, with KCBS Style BBQ growing a lot over here, we focussed on KCBS Events all over Europe.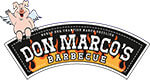 In 2010 I started the first professional high quality BBQ Rub line in Europe. It has grown to a nice range of rubs, sauces and accessories which are available now at hundreds of dealers all over Europe. Our Products are used by great bbq teams which get calls regularly at competitions all over the world. These rubs are also a reliable asset for any backyard chef.
I cooked on a Primo Oval the first time in 2008 and was hooked right away.
The overall quality, even heat distribution, easy of use and the quality of the BBQ a Primo produces are out of this world.
The oval shape allows for unmatched versatility and cooking space. Of course, the first Primo Oval I used in 2008 is still around and in awesome condition. I'm looking forward to many years of cooking on my Primo ceramic grills.
Follow Don Marco's Barbecue