A Grill for Life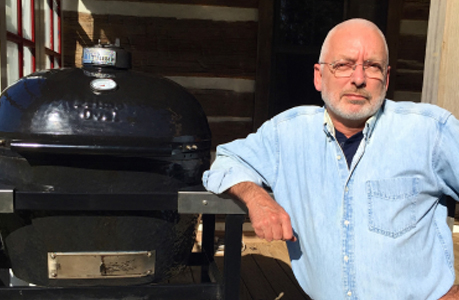 My Primo story started more than a year before my purchase. I did a lot of research before making the commitment to a cooker that I will have for the rest of my life.
The three deciding factors in making the purchase were a quality product, made in the USA and the versatility to do TRUE indirect cooking.
I have had my Primo Oval XL for about three years. It's used year-round and multiple times each week. Due to the Primo's amazing ability to maintain a constant low temperature and do true indirect cooking, I have smoked trout, salmon, pork butt, ribs, bacon and brisket.
When it's time to grill a steak or burger I just crank up the temperature and they turn out perfect every time. Drop the temperature back a little and chicken, bratwurst and sausage retain their juices and cook to perfection. With the use of the heat deflectors and extension racks I can cook meat and vegetables at the same time. Again, amazing versatility.
I had never considered cooking a pizza on my grill until I got my Primo Oval XL. All I can say is it's turns out one of the best tasting pizzas ever.
To anyone considering a Kamado style ceramic grill, a Primo will be the last grill you will ever buy. It is a grill for life. Thank you for the opportunity to tell my Primo story.
– L. Stephens of Kentucky